Today was great.
We ate Breakfast here: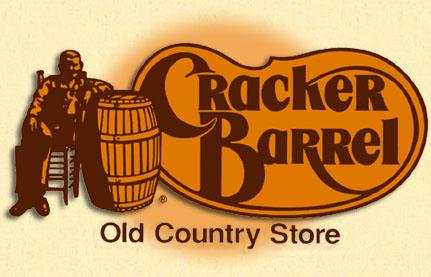 And went shopping at an outlet mall and La-Z-Boy.
Then we ate lunch here:
Then we went shopping here:
And I got lots of neato kitchen gadgets.
Then I went shopping here and here:
Then I made french bread pizzas for dinner. And now I am too pooped to come up with anything else good to write so...I am going to do a meme. I stole this one word meme from
hokgardner
because I liked how simple it was. My brain needs simple right now.
Where is your cell phone? pocket
Where is your significant other? home
Your hair color? brown
Your mother? knitter
Your father? cook
Your favorite thing? home
Your dream last night? none
Your dream/goal? happiness
The room you're in? living
Your hobby? reading
Your fear? loneliness
Where do you want to be in 6 years? together
Where were you last night? Houston
What you're not? perfect
One of your wish-list items? ring
Where you grew up? country
Last thing you did? packed
What are you wearing? jeans
Your TV? tiny
Your pet? boyfriend
Your computer? ancient
Your mood? sleepy
Missing someone? Penguin
Your car? reliable
Something you're not wearing? shoes
Favorite store? Wal-Mart
Your summer? crazy
Love someone? duh
Your favorite color? royal
When is the last time you laughed? tonight
Last time you cried? Wednesday